NCMA

---
More than half of small businesses fail within the first five years, according to the Small Business Administration. Make customers happy and beat those odds.
In the age of smartphones and social media, it's more important than ever to keep customers happy. Whereas the average dissatisfied customer once told up to 10 people about a disappointing experience (by phone or in-person), today she can easily spread the bad news to thousands of people in a matter of minutes.
Fortunately, good news can spread just as fast too. To help small business owners take advantage of the growing power of customer reviews, we packed the infographic with advice and tips for business owners to improve their customer service.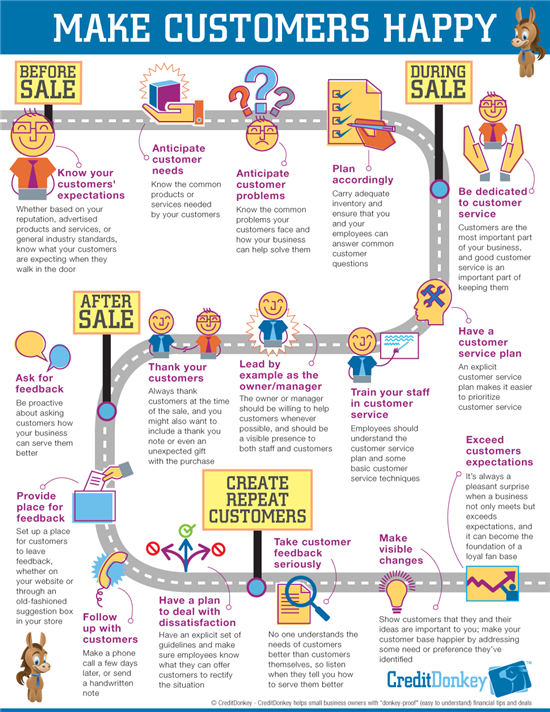 INFOGRAPHIC: HOW TO MAKE CUSTOMERS HAPPY © CREDITDONKEY
While the benefits of customer satisfaction are obvious and highly visible (repeat business acquired at a low cost), the damage done by dissatisfied…
View original post 179 more words