NCMA
10 "Must Have's" for an Effective Sales Meeting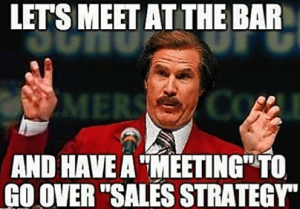 Meetings have long been considered an annoying waste of time by sales professionals, but they're an absolutely essential component of a great sales culture. The only reason to hold a meeting as an owner or manager is because you have something you feel is important enough for everyone to hear.
No one does them to keep their team from closing deals, believe me.
They're considered such a drain because they eat an extraordinary amount of the most valuable resource – time.
This leads your team to completely sabotage the message by not taking it seriously, not showing up, twiddling their thumbs or being on their phone.
In addition to making it productive and efficient, you need to keep the audience engaged.
Get your message across in an effective way and you'll increase the chances of promoting your objectives, motivating…
View original post 1,244 more words