NCMA
by John Eades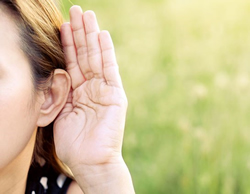 There are many important things leaders must do to improve the performance of their teams in 2020.
One of them, without question, is psychological safety.
Director of People Analytics at Google, Abeer Dubey and People Analytics Manager, Julia Rozovsky led a two-year study called Project Aristotle.
This evaluated 180 Google teams, conducted 200-plus interviews and analyzed more than 250 different team attributes.
Ms. Rozovsky outlined the five key characteristics of enhanced teams, and one of the most important was psychological safety.
There are many ways for you to create psychological safety, but one of the best ways is to be an effective listener.
Of all of the great leaders I have studied, I have yet to find one who isn't an effective listener.
A great example of this is Chief Executive of Lippert Components, Jason Lippert.
He holds regular 'listening sessions' at different company plants to…
View original post 330 more words