NCMA
by VAL RAZO
Looking for ways to market your products on Instagram during the holidays? Want to generate more seasonal sales?
In this article, you'll find six tips for holiday marketing on Instagram.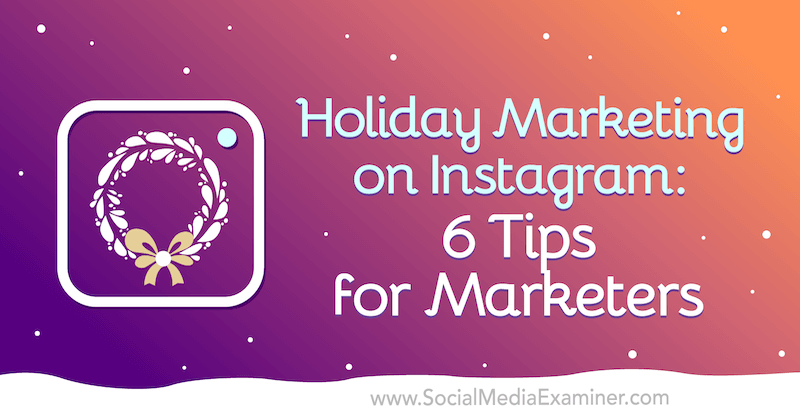 #1: Drive Sales and Generate Leads With Shoppable Instagram Posts and Holiday Gift Guides
Finding the right gifts for friends and family can be a daunting task so many holiday shoppers delay those purchases. In fact, more than50% of U.S. consumersare last-minute shoppers. To cater to them, consider publishing a gift guide with gift ideas to ease their holiday stress.
Use Instagram carousel posts to share mini-gift guides with your audience and feature relevant offerings from your product catalog. Offer ideas tailored for different audiences or budgets to help consumers find the right gift for the person they're shopping for.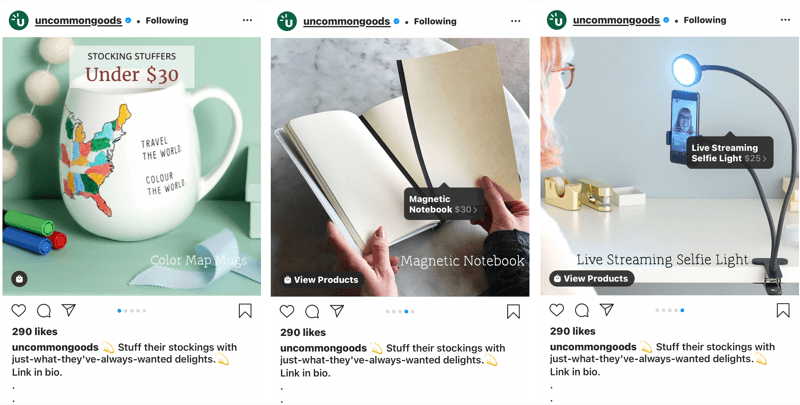 To make it easy for your audience to buy the products you feature, use Instagram…
View original post 1,175 more words