NCMA

These days, anyone can build a stellar website. Fun fact: There are almost 2 billion websites around the world, with new ones created every second.
Among all that internet noise, your website and ideas deserve to stand out. And that means you've got to advertise! Fight to get your name and brand out there and then draw visitors to your site.
But what if you're on a budget?
You're in luck! Effectively promoting your new website can be done on the cheap. Experiment with these free and inexpensive website promotion ideas and watch the traffic roll in!
Promoting Your Website?
Make sure your website is fast, secure, and always up so your visitors trust you.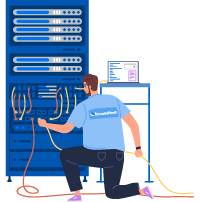 1. SEO Keywords
When you are looking for the answer to a question or solution to a problem, your first resource is probably Google. Google searches can be a powerful source…
View original post 2,813 more words