NCMA
by Jenny Keohane
Nobody likes rejection, but sales objections allow you to narrow your focus on your buyer's fears and then tailor your message accordingly.
Sales objections essentially give you further insight into your prospect's view.
One of the best skills to have in B2B sales is the ability to turn objections into opportunities.
Below, we discuss 4 research-backed principles to overcome objections with real-world cold email and cold call examples. We also tackle the best ways to answer 5 of the most common sales objections.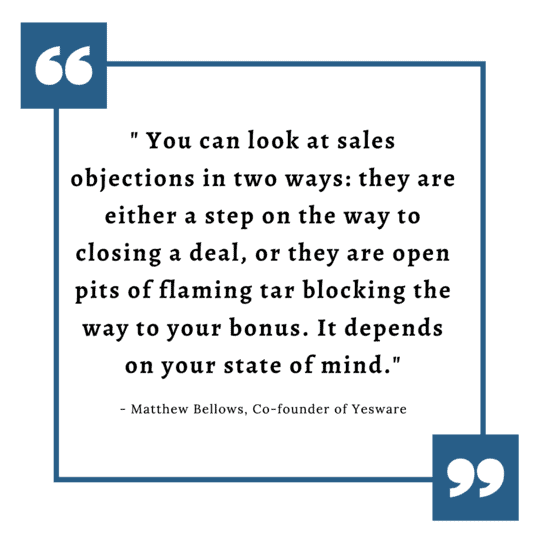 4 Proven Tactics To Overcome Sales Objections
1. Reframe – Turn Sales Objections Into Opportunities
One way to change someone's mind is to show them a perspective they may not have previously considered.
The key is to build your response around information your prospect has already acknowledged is true. This makes it harder to argue with you without being contradictory.
It's kind of like scrolling…
View original post 1,656 more words